Follow the Line 2D Deluxe - new android version is live
I finally published the new update of Follow the Line 2D Deluxe. This is a bigger update with lots of new features.
Remastered UI with new icons, dialogs etc…
Gems to collect (everybody likes gems ;))
In app shop where you can buy gems or remove the ads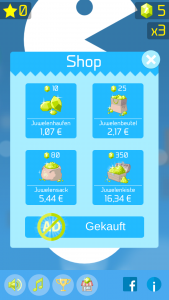 With ads removal integrated in the shop the pro version is now made obsolete and will not be updated anymore!
For the new graphics I hired online a  professional graphic designer. I was a little bit sceptic at first, but the collaboration with the graphic designer was just perfect and I extended the initial deal from just gems and shop icons to remastering the whole UI. I am pretty satisfied with the results and now I have lots of new ideas for new features.
Please let me know what you think about the new UI and the shop!